James "Doc" Dockery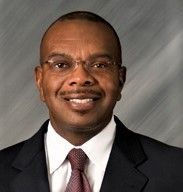 James "Doc" Dockery previously served on the San Antonio Habitat Board.  He states that, "I am a firm believer in the Habitat's mission and believe that homeownership is a great way to build generational wealth." 
Doc is currently employed as a Director for USAA.  Doc served 23 years as a member of the United States Air Force JAG Corps. Prior to joining USAA Doc served in a variety of roles in higher education to include Compliance, ADA Coordinator, EEO Officer, and Chief of Human Resources.
Doc also was a Corporate Counsel and Chief of Diversity and Inclusion at Clear Channel Communications, and Associate General Counsel for Walmart Stores, Inc. 
He is a graduate of NC Central University and UNC Chapel Hill School of Law, and Drexel University, Master of Laws.
Doc is married and has two adult children.