Our Mission
Habitat for Humanity of Benton County, Inc. is a nonprofit Christian housing organization whose goal is to eliminate poverty housing from within Benton County and to partner with the community to make decent shelter a matter of conscience as well as action.
Our Vision
A world where everyone has a decent place to live. 
Our History
Habitat for Humanity of Benton County, Inc. was founded in 2000 by Bill Keller with help from David and Molly Henry. It was formed as the result of a merger between the Rogers and Sugar Creek Habitats. In its nearly 20-year history, the organization has built approximately 81 homes in partnership with Habitat Homeowners and the community. These homes have served a total of approximately 253 individuals. 
Habitat has built homes across communities in Benton County including Bentonville, Pea Ridge, Rogers, Centerton, Gravette, Decatur and Siloam Springs. Additionally, Habitat builds homes in Rogers in a 5-acre neighborhood, known as Habitat Trails. It is the first ecological neighborhood in Arkansas, and was developed in partnership with the University of Arkansas. The eco-friendly neighborhood won an international award in 2006–the EDRA/Places Award for Place Planning. 
What We Do
Besides building houses, Habitat for Humanity builds relationships with its partners and the community, which result in a sense of belonging. All Habitat Homes are "eco-friendly"—meaning energy-efficient and environmentally sound. This results in significant savings for homeowners. Habitat Homes not only offer an affordable path to homeownership, but also offer sustainability and stability for the Homeowners.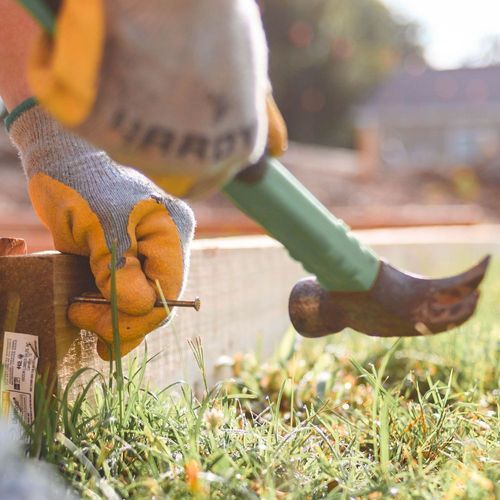 How the Program Works
Habitat for Humanity partners with families and individuals living in poverty to build affordable, energy-efficient housing. Habitat Homes are not free, but rather homeowners pay off their homes with affordable mortgages. Additionally, future homeowners must invest 400 hours of sweat equity with Habitat by the time of closing on the home. This investment of time and resources teaches financial responsibility and sets families up for success. If you have volunteered on a construction site or in the ReStore, there is a good chance you have volunteered alongside one or more of our homeowners. 
Habitat works hard to uphold the following four objectives:
1. To strengthen relationships with current and potential partners, including religious groups, businesses, individuals, foundations and organizations throughout the county

2. To empower selected families to become successful homeowners and members of the community

3. To develop a county-wide base of applicants, churches, mentors, and volunteers who provide support to one another and increase homeownership among working low-to-middle income families

4. To assist in eliminating poverty housing within Benton County one family at a time