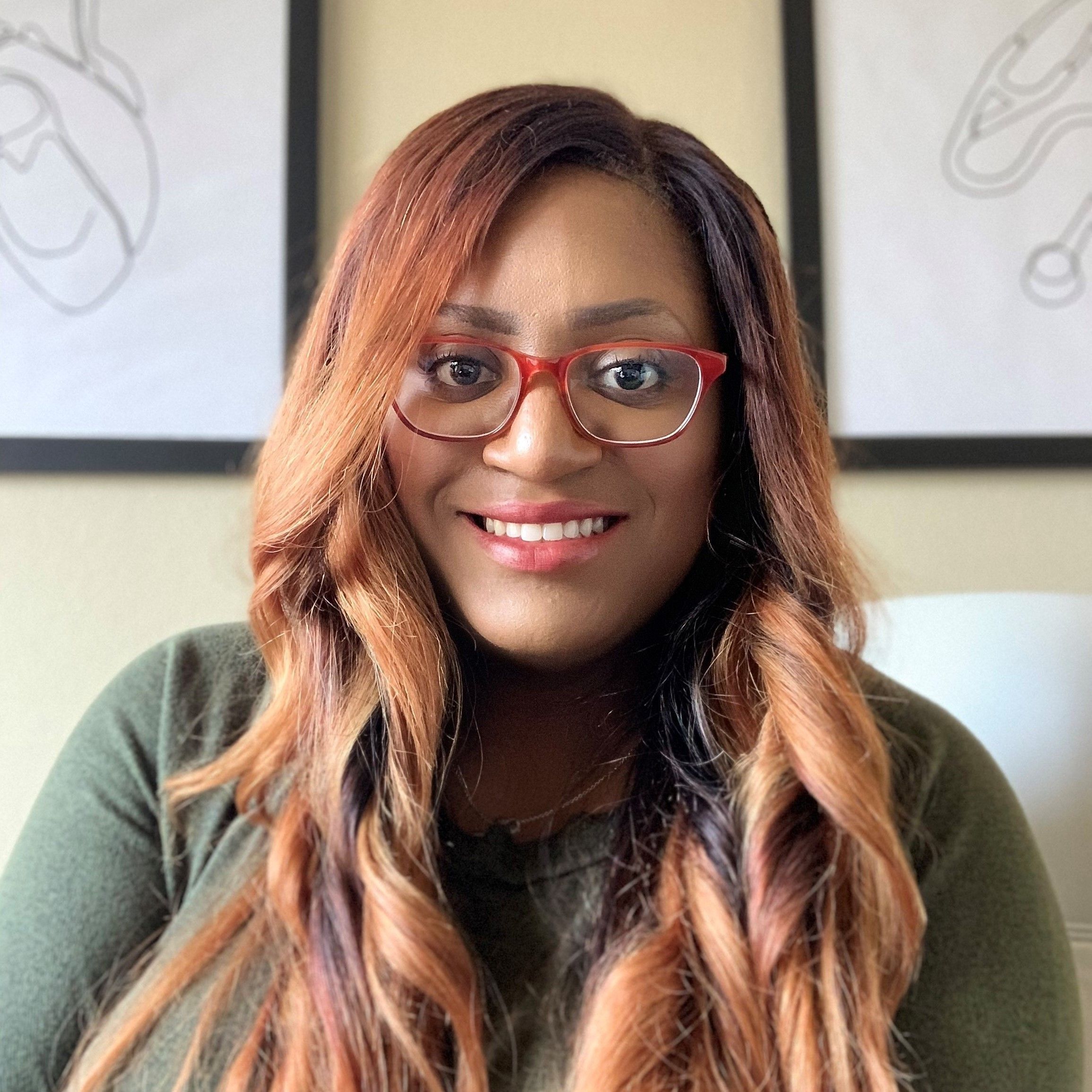 Meet Michaela Martin-Worley, one of Habitat for Humanity of Benton County's newest board members. She brings passion and experience to her role of service on the Board and we are thrilled to have her as part of our team. Take a few minutes to read our Q&A and get to know Michaela.
Q: Where do you work and what is your role?
A: I am currently a Clinical Consultant at Allscripts Healthcare Solutions, Inc.
Q: How have you seen the community grow and change within your line of work?
A: Well, the medical/healthcare community has seen such a shift into implementing innovative solutions that enhance inpatient and outpatient electronic medical records. My company is strategically focused on delivering an integrated platform of not only clinical solutions, but connectivity, financial, and information solutions that facilitates enhanced collaboration and exchange of critical patient information. Because of this we've seen a tremendous advancement in patient care-- with more accountability and fewer errors with records.
Q: What is your professional background?
A: I attended undergrad and studied Biology/Pre-Medicine at Florida A&M University; from there I attended grad school and studied Business/Healthcare Administration at Plymouth State University; from there I attended medical school and studied Medicine at American University of Antigua College of Medicine.
Q: Where are you originally from? If not NWA, what brought you to the area?
A: I am originally from Hartford, Connecticut, by way of Jacksonville, Florida. I moved to the NWA area because my husband is a native Arkansan. I have been here for about 3.5 years.
Q: How did you first get involved with/find out about Habitat for Humanity of Benton County?
A: I am very familiar with HFH in general. I have always believed it was a great program and an organization I wanted to be a part of even at an early age. When I was in high school in Jacksonville, my Dad and I volunteered about twice a month with Habitat. Every volunteer experience left such a positive effect on me that when I was presented with the unique opportunity to get involved with HFH Benton County and join the Board of Directors, I jumped at the chance.
Q: What made you decide to join the Board of Directors?
A: I wanted to join the Board of Directors to make a difference. I know that sounds cliché, but simply put, I fervently believe that's a pillar in the type of work HFH does. To make a difference is to make an impression on a community that extends past a lifetime, and this is what life's work is truly about.
Q: What are you most looking forward to in your new role serving on the Board?
A: Honestly, I am just looking forward to serving. I believe I have worked my entire life in a serving capacity, and it is something that's near and dear to me. That is why I went to medical school to become a Physician—I have a serving mentality. I am thoroughly looking forward to helping individuals and families in our community secure a better future.
Q: Tell us about your interests/hobbies/personal life/family/etc.
A: I am of Jamaican descent. My husband and I live in Bentonville with our pups Felix Jones and Hunter Henry. During my free time, I like to draw/paint, and I focus a lot of my time on DIY home renovation pieces—I would say I am very good with my hands and with using tools! I like to play the piano from time to time, and I am a huge basketball and football fan!